Holy crap it was 105 degrees today.. Sorry I've been MIA ! So I'll treat you guys with a jam packed post. haha Started college this week and moved into my dorm two weeks ago. Today I'll be reviewing four tanning lotions and oils. Two from Hawaiian Tropic and two from Banana Boat. One lotion and one oil from each brand. Got them on sale a while ago from Rite Aid- buy one get one free !
Let's start with Banana Boat: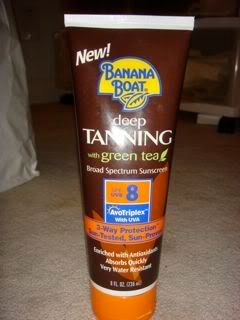 Banana Boat says this is: 1. Protects against sunburn with UVB protection. 2. Protects against the effects of aging and long term skin damage with UVA protection. 3. Lasts longer than ordinary sunscreens since it doesn't break down. Enriched with Green tea, a natural source of protective antioxidants for a deep, dark tan.
Product: 3/5
Quality: 3/5
Packaging: 4/5
Overall: 3/5
Would I buy again? If it's on sale.
Pros: This product feels light and glides on your skin nicely. It provides spf 8 which is higher than most tanning lotions and smells good-"original banana coconut rum fragrance". I feel like it works pretty good and I am a half shade darker everytime I use it. This leaves me with no burns or burning feeling at all which is nice. I like how it protects my skin (: There is green tea, aloe, cocoa butter and shea butter in it, so it's moisturizing.
Cons: It doesn't work as well as other tanning lotions I've tried.
Banana boat says this: fuses the rare oils and extracts of coconut, banana, and carrot into an intoxicating moisturizing concoction that will leave skin silky smooth and deliciously dark.
Product: 4/5
Quality: 4/5
Packaging: 4/5
Overall: 4/5
Would I buy again? Yes
Pros: Oils work better than lotions, for me at least. I sat in the sun for an hour and I was probably more than half a shade darker. This oil works pretty good and smells good too. It's moisturizing but greasy of course because it's an oil. After I use this, I immediately feel like I'm tanning and soaking up the sun.
Cons: Greasy? like all oils.
Mari has a post on this too - check it out 
here
 (:
Hawaiian Tropic:
Product: 5/5
Quality: 4/5
Packaging: 4/5
Overall: 4/5
Would I buy again? Yes
Pros: Feels and smells nice. Moisturizes skin a bit and leaves your skin with a nice glow. This really works as a tanning lotion and I notice that I get a shade darker, more than what I get out of the Banana Boat.
Cons: None!
Product: 5/5
Quality: 5/5
Packaging: 5/5
Overall: 5/5
Would I buy again? Yes
Pros: Works wonders (: love this product. It goes to work immediately giving your skin a a tan healthy glow. Every time I use this I get darker. Highly recommend this one, over all the others.
Cons: No SPF. So I usually put the Hawaiian Tropic Lotion, then this over it.
Final Thoughts: All are great products for tanning, but the best one would be the Hawaiian Tropic Oil.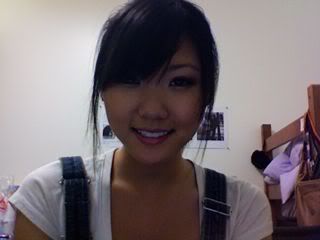 This has been my everyday look ! Just a neutral brown eye. + a lil smokey ? All MAC unless otherwise stated.FACE >> Studio Sculpt NC35, Perfect Topping MSF
CHEEKS>>Sincere Blush to contour, Hello Kitty Pretty Baby Beauty Powder
EYES>>Satin Taupe (a light wash all over lid), Handwritten on the other V, Blacktrack Fluidline and a Black eyeshadow over it. Then smudge a little bit of black eyeshadow near liner. White frost on the tear duct, and Urban Decay 24/7 liner in Yeyo on waterline.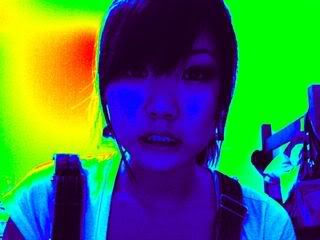 How were your summers? (: